Hi, I'm Rebekka.
I'm a clinical & health psychologist and trauma therapist.
I have a passion for working with people in helping professions.
I myself have worked in the helper system and have experienced the obstacles we face when we want to stay healthy while doing our important work in this world.
In our work together, I hold a safe space for you to learn how to care for yourself as well as you care for others.
As you start to look inward and reflect, I'll help you find compassion for yourself and your unique situation.
I'm here to help you cope with stress, overwhelm, burnout, and secondary trauma in a mindful way.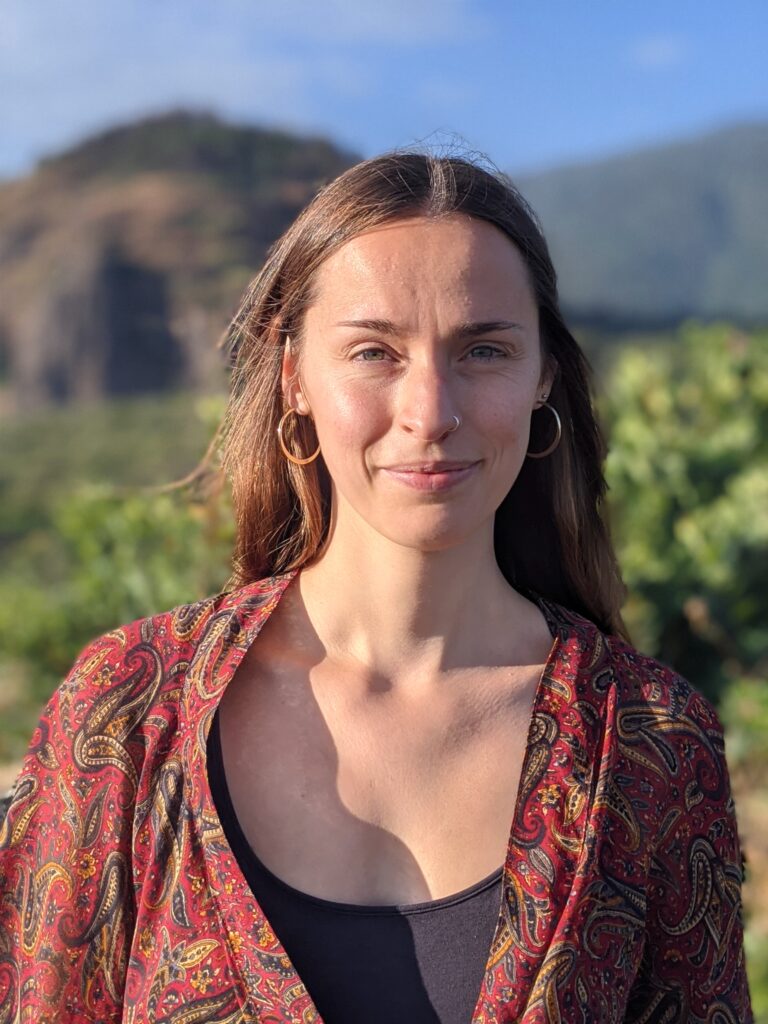 Are you unsure if you're a helping professional?
You can't give what you don't have. You can only be there for others if you know how to do the same for yourself.
1:1 Online Counseling
In our private one-on-one online counseling setting, we have the chance to go deep.
No matter where you are on your journey – I'll meet you there. With me at your side, you'll find out the answer to the question "What do I need?".
I'll support you to connect with yourself again, so you can feel nourished and regain a sense of balance in your life.
And while I'll give you powerful tools and knowledge to work with, I acknowledge that you're the expert of your own personal experience.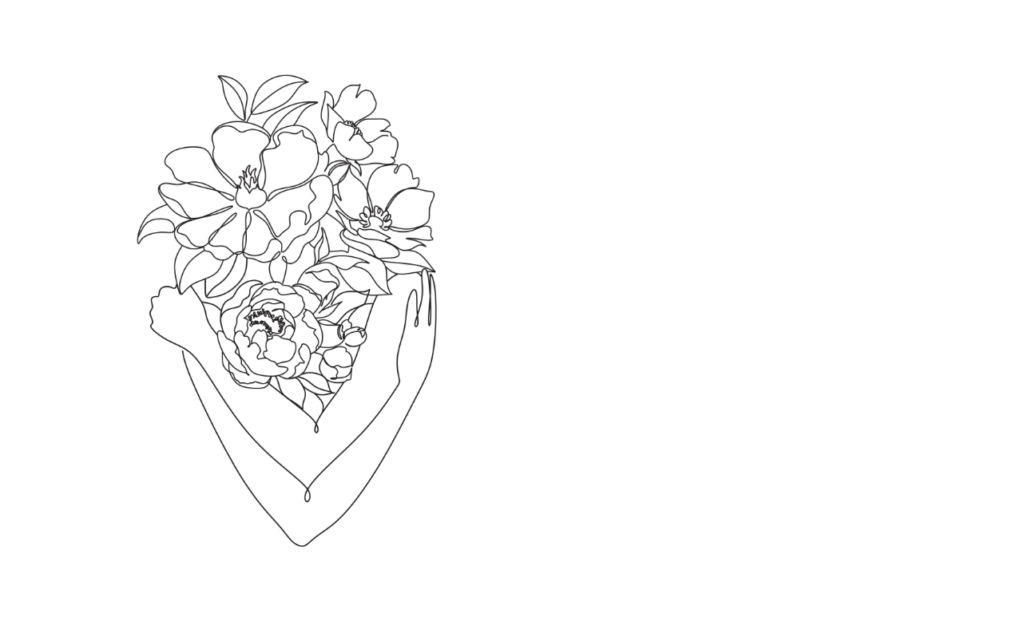 Pouring from an empty cup?
Join me and other helpers for Present. Balanced. Whole. A self-care journey for people in helping professions to finally gift yourself the same care you give to others.
Learn to tend to yourself using the tools of guided meditation, self-reflection, and community to prioritize your own mental and emotional well-being.
Find out more about the course here.
I'd love to get to know you. The best way to do that is to join my amazing newsletter list full of other helpers like yourself. Each week, you'll get inspiration delivered directly to your inbox, including a free guided practice once a month!
When signing up, you'll get instant access to my workbook 9 Self-care Quickies to mindfully cope with work-related stress and overwhelm.
Are you as excited as I am to start our journey together? Download your workbook and start practicing right away.
I want to create awareness around the importance of self-care for people in helping professions, and guide you toward a sustainable and mindful self-care practice.
Let me support you, so you can do your important work in this world for the long run — from a place of presence and with a sense of agency.
Are you unsure if you're a helping professional?
You're a helping professional if you promote the physical, psychological, intellectual, emotional, or spiritual well-being of a person. You witness suffering, pain, and crisis and hold space for others to process.
Typically, this can be occupations that provide health and education services, including social workers, caretakers, counselors, medical personnel in all areas, coaches, psychologists, educators, and teachers.
However, what I offer is equally relevant if you don't get paid for what you do. If you're a volunteer or take care of an elderly family member, young children, or people with a disability, please do stick around.
Why I want to work with you:
People in helping professions represent a special risk group, as they are exposed to extreme interpersonal situations through their work. According to a study, 6 out of 10 occupational groups that were particularly often sick due to burnout are found in the field of helping and social professions.
Partly, this is due to the dysfunctional systems we live and work in. Helping professionals historically hold a low status, recognition, and pay. However, each of us also needs to take responsibility and identify what it is that we bring to an issue.
This is where we can begin. Together.
Thank you for being here.
I'm excited to become a part of your journey.
The content I share on my website, in my newsletter, on my Instagram account, and through my services is not intended to serve as medical advice or replace any form of medical diagnosis or treatment. The counseling I offer is not a substitute for a consultation with a physician or psychotherapy, nor is it intended to replace it. Rather, it deals with coping with situations outside of medicine. You should always consult with your physician before altering or changing any aspect of your medical treatment. Do not stop or change any prescription medications without the guidance and advice of your physician. My goal is to share educational information and offer suggestions that I feel may be helpful. However, it's not possible for me to know whether these will help you personally. My content should not be treated as personal advice. Any use of the content is based on your good judgment and is your responsibility. If you would like to explore working with me, please email me at hello@rebekkalehmann.com or use the contact form on this website. Thank you for being here and for sharing your valuable time with me. May my work be of benefit to you, wherever you are in your own journey.